Member's Cove
2021 Work Party Photos
We had a fantastic work party on Saturday Dec 11th to clean up the Equipment Shed.
The intelligentsia took charge, installed a wooden sail loft and we successfully removed the pile of sails from the floor of the shed, reorganized lots of stuff and thru out a bunch of garbage. And Trish prepped some great food!
What a fantastic event!
CLICK to See More Photos!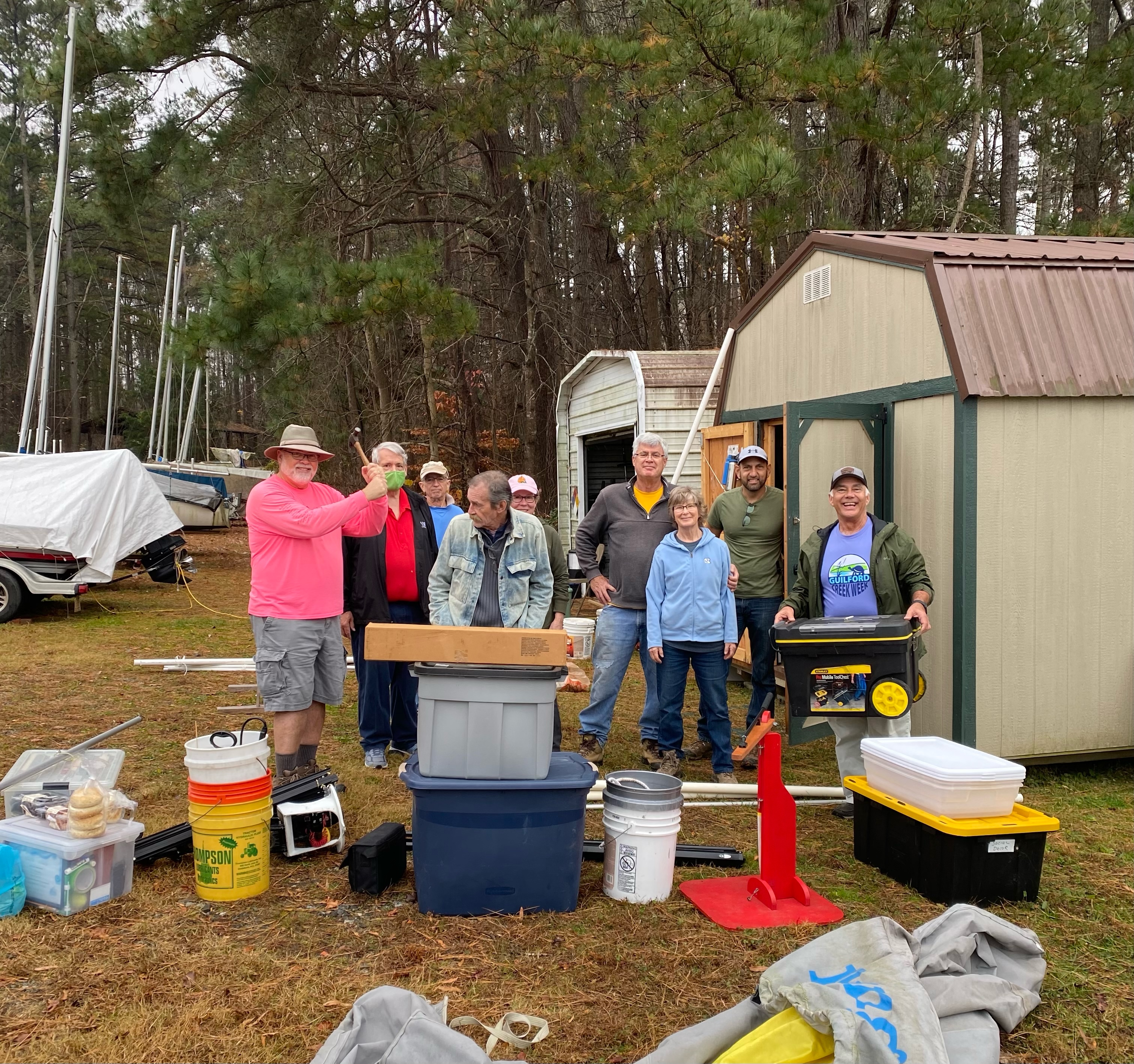 CLICK to See More Photos!
2020 Return to Sailing Documents
Equipment Guide - Club Sail Boats
Equipment Guide - Club Power Boats
The boat equipment guides are intended to show the proper procedures to follow when using our three powerboats. If you are new to using this equipment, the guides will give you a good preview of what to expect and what to do. If you operate the boats only occasionally, the guides will be a good checklist to be sure you do not forget something important.