High School Sailing
The LTYC High School Sailing Team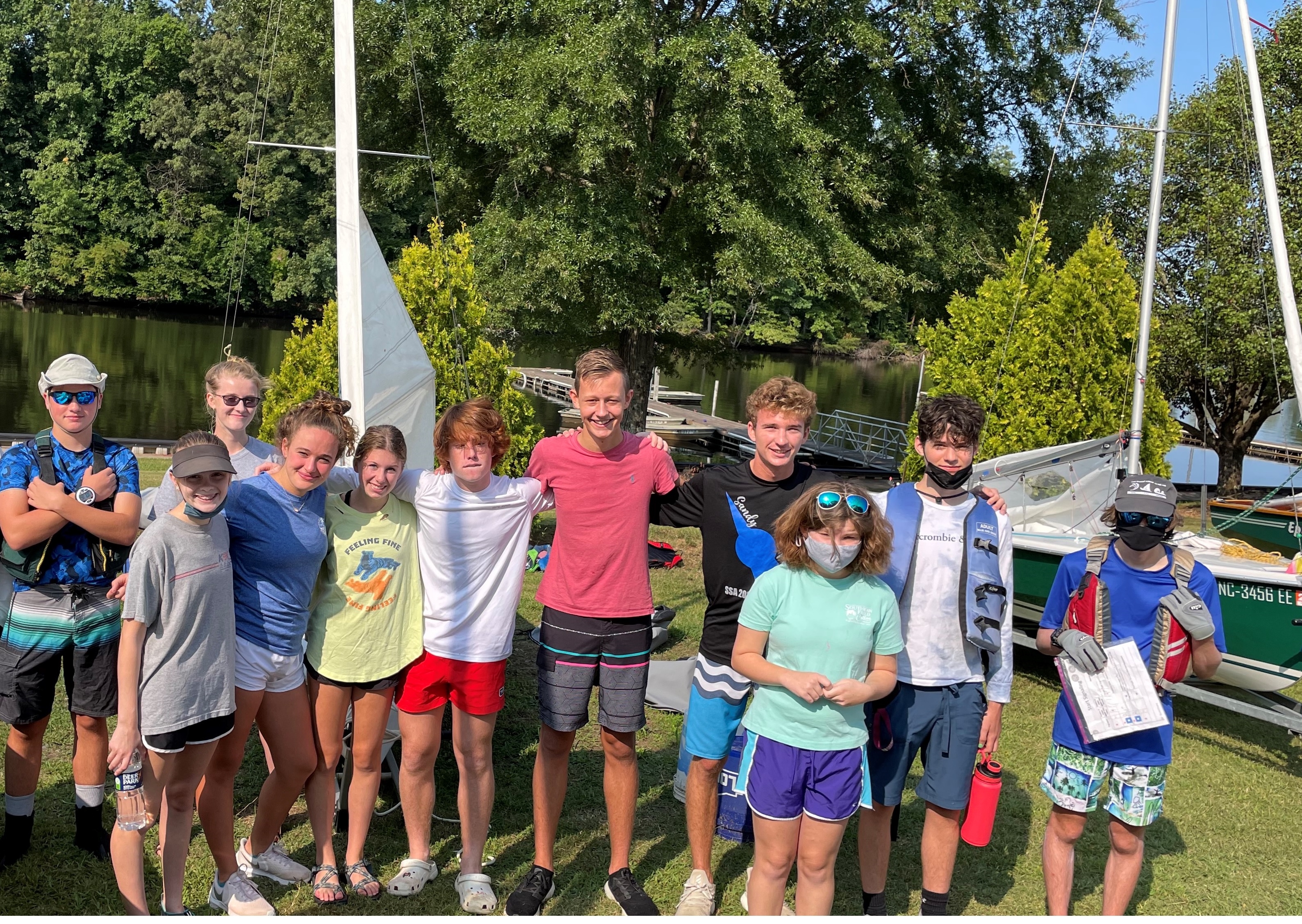 Lake Townsend Yacht Club is proud to offer a co-ed High School Sailing Team for 8th through 12th grade students! High School Sailing is one of the fastest growing segments of sailing in the country, with over a dozen teams competing in North Carolina alone. Regattas are designed especially for teens, with short, intense races, and are based on team competition. Teens love sailing with their friends!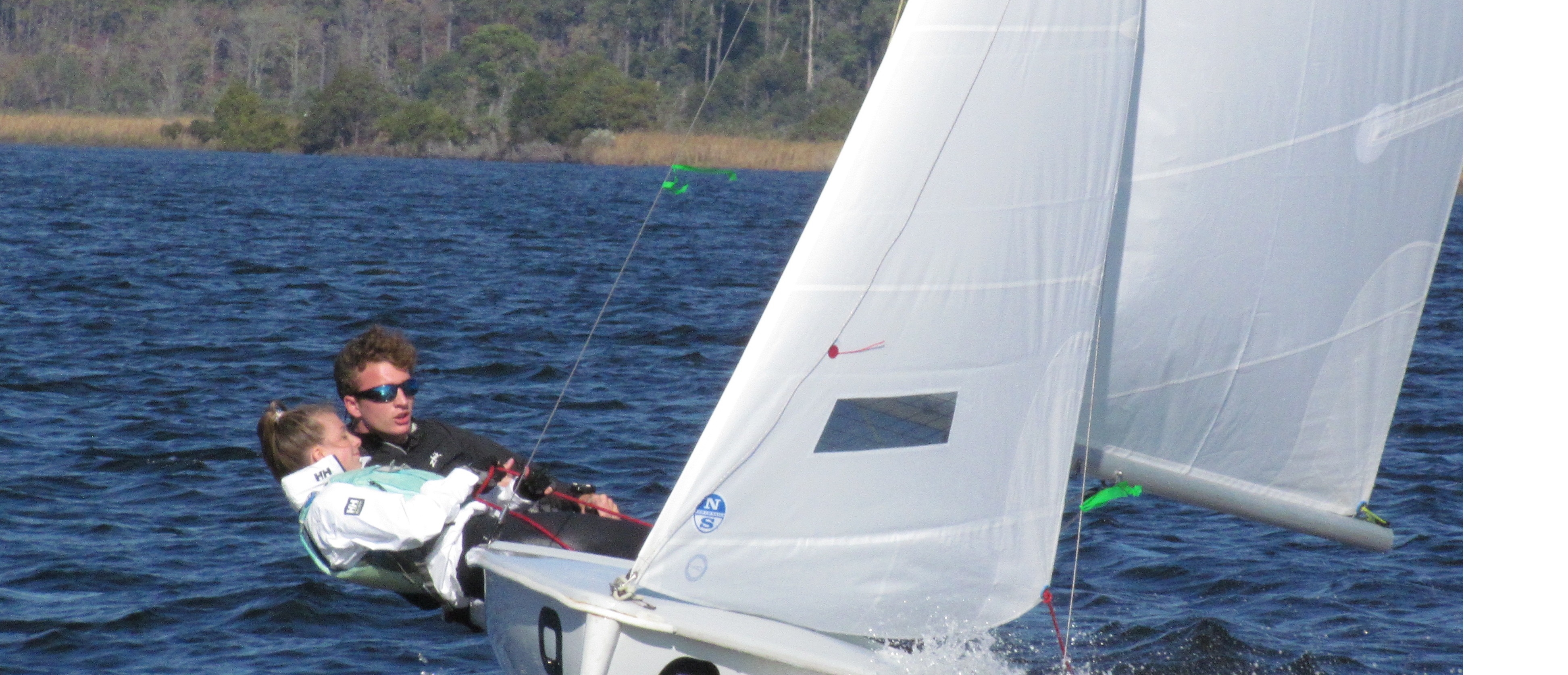 The High School Sailing Team
The team competes in the South Atlantic Interscholastic Sailing Association against other high school teams, with cumulative scores leading to divisional and national championships; and in non-point invitational regattas. The team competes against teams from Raleigh, Charlotte, Wrightsville Beach, Charleston and throughout Virginia, North Carolina, South Carolina and Georgia. The team also competes in the monthly Lake Townsend Yacht Club one-design race series and annual regattas at Lake Townsend. There are two seasons per year, corresponding to the spring and fall semesters. Members sail Club 420 class sailboats provided by the team.
Practices & Regattas
Practices are held weekly at Lake Townsend, usually on Saturdays. Please check the season schedule for dates. The spring season starts in March and runs through early June. The fall season starts in August and runs through early December.
Regattas are held on weekends, and usually require travel, although most regattas are close enough to Lake Townsend to not require overnight stays. All practices and regattas are closely supervised by the team's experienced coaches.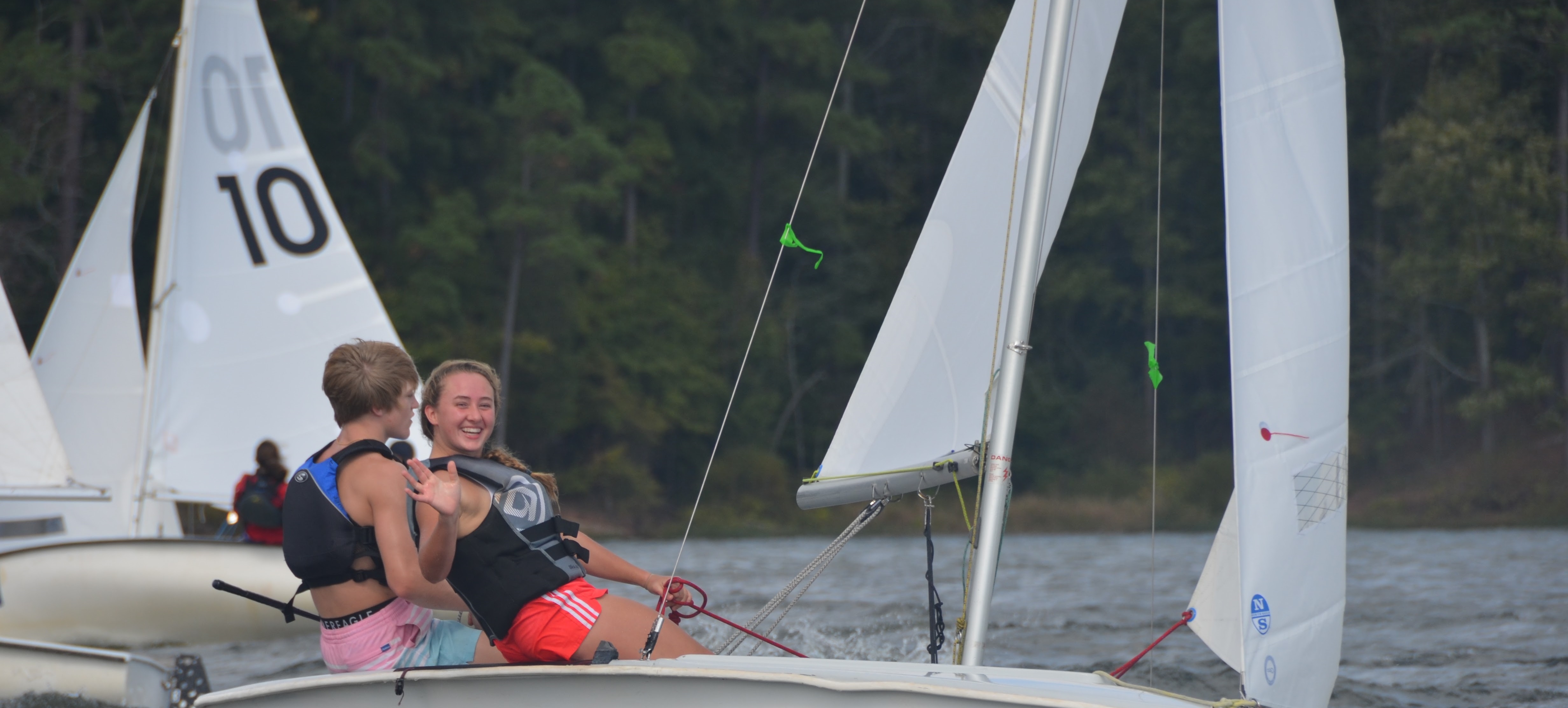 Requirements
Team members are required to be either in the 8th grade or in high school; they must be competent swimmers; provide their own approved personal floatation devise and wetsuit for cool weather sailing; and must have completed a basic sailing course, such as LTYC's learn to sail class or equivalent. Prior racing experience is not required. All team members are required to join LTYC and pay a nominal participation fee per semester to cover expenses and to maintain the team's equipment. Members are not required to provide their own boats. Space is limited!
Contact
For further information and to apply, contact Mark Hayes.
View the brochure.