Collegiate Sailing
Wake Forest University Sailing Team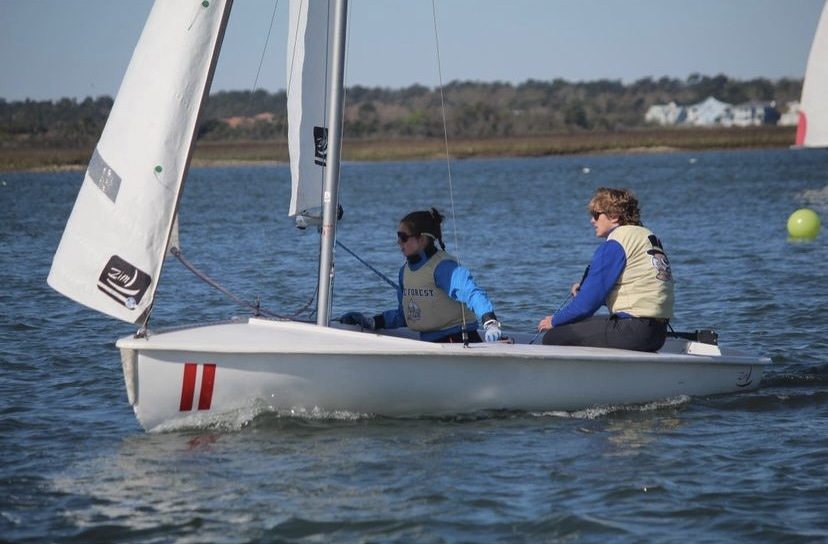 Lake Townsend Yacht Club is proud to host a co-ed Collegiate Sailing Team for Wake Forest University students! Collegiate Sailing is one of the fastest growing segments of sailing in the country, with over a dozen teams competing in North Carolina alone. Regattas are designed especially for teens, with short, intense races, and are based on team competition. Teens love sailing with their friends!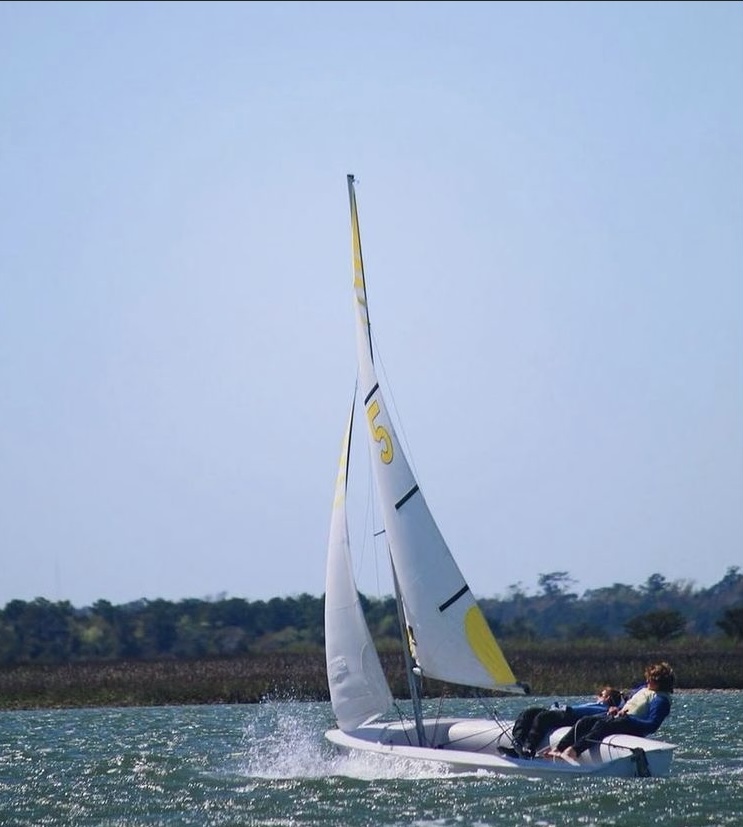 The Wake Forest University Sailing Team
The Wake Forest University Club Sailing Team is a co-ed, student run organization that competes in the South Atlantic Conference of the Intercollegiate Sailing Association (SAISA).
Formed in 2019, WFU Club Sailing competes across Florida, Georgia, South Carolina, North Carolina, Tennessee, and Alabama. In 2022, the team joined Lake Townsend Yacht Club for weekly practices.
There are two seasons per year, corresponding to the spring and fall semesters. Members sail Club 420 class sailboats provided by Lake Townsend Yacht Club.
Practices & Regattas
Practices are held weekly at Lake Townsend, usually on Tuesdays. Please check the season schedule for dates. The spring season starts in February and runs through the middle of April. The fall season starts in late August and runs through the end of November.
All practices are closely supervised by the team's experienced coaches.
Requirements
Team members are required to be students at Wake Forest University; they must be competent swimmers; provide their own approved personal floatation devise and wetsuit for cool weather sailing. Prior racing experience is not required. All team members are required to join LTYC and pay a nominal participation fee per semester to cover expenses and to maintain the team's equipment. Members are not required to provide their own boats. Space is limited!
Contact
Email: wfclubsailing@gmail.com
Instagram: @wfusailing

Executive Board: Catherine Carpenter, President
Catherine is from Falmouth, Maine, and grew up sailing on Casco Bay. In high school she competed in the New England Schools Sailing Association in fleet and team racing, as well as in Etchells Fleet 27 at Portland Yacht Club.

Johnny Perkins, Co-President
Johnny is from San Francisco, California.
Ryan Travers, Treasurer
Mason Bhola, Safety Officer
GK Duncan and Mary Outland, Public Outreach

For further information and to apply, contact Mark Hayes.