LET'S GO SAILING AT LAKE TOWNSEND!

COME SAIL WITH US!
If you are exploring sailing, the First Sail experience is a fun way to start. If you never sailed before or you want to refresh your skills, our Learn to Sail (LTS) classes and Junior Camps will fulfill your goals.

Our Sailing Education Program offers: Adult Private LTS, Adult Group LTS, Junior Camps, Learn to Race and First Sail.

For the more advanced sailors interested in Regattas, we offer Learn to Race classes which include participation in a club race with an instructor or experienced LTYC member!

Registration fee includes Start Sailing Right!, the official learn to sail book of US SAILING, and use of the city's Pico, Aqua Finn, Sunfish, and Capri 14 boats as well as LTYC Club boats.

Click here for more information.

Free T-Shirt also included for each student. Specify size of shirt on the class registration form.

Lake Townsend and Marina are located north of Greensboro off of Hwy 29.
Map/directions to Lake Townsend

Contact education@laketownsendyachtclub.com if you need more information or have any questions about the classes or other learning options.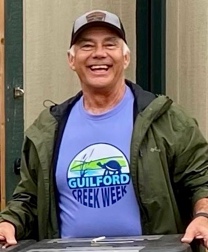 Welcome to LTYC Sailing Education Program
Rear Commodore
Ron Washburn


Once you've registered for your class, take advantage of our membership rebate… Become a LTYC member to enjoy the camaraderie of other sailors and have access to our fleet of Club boats including a Flying Scot, Wayfarer, and Lightnings! Members also have access to all the Club Regattas year round!
REGISTRATION FOR ALL ADULT CLASSES, YOUTH CAMPS AND FIRST SAIL:
How to register:
Go to the Online REGISTRATION FORM.
Complete the form.
Pay online by credit card, PayPal, or follow form instructions to pay by check.
If the class you are interested in is full, send an email with your name, class date, and comments to education@laketownsendyachtclub.com and we will put you on a waiting list.

Learn-to-Sail Links
Learn-to-Sail Class Links
City rental boats used in class
Boating Knots